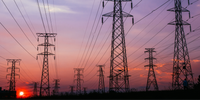 Flame Resistant Wild Rags, Gaiters & Beanies
Created for our Line Family - Linemen, Apprentices, Operators, and Groundsmen, as well as Electricians, those in the Oil & Gas Industry, Welders, and anyone that needs FR/AR protection on the job.
- Proudly Made in the USA!
- Comfortable, Highest Quality
- Arc Rated
Wild Rag, Gaiter & Beanie Collection

All of our Flame Resistant/Arc Rated Wild Rags and Neck Gaiters are made exclusively with Westex® brand fabrics.